WHAT'S INCLUDED IN THE COURSE?
90+ VALUE PACKED VIDEO TUTORIALS
The Pitmaster Class is a lifetime membership program that consists of TWO BBQ MASTERCLASSES and an exclusive community.
First is my proven Competition BBQ Secrets course that brings my twenty years of cook-off experience and provides the detailed routines, recipes, techniques and strategies that led me to the Top Brisket Cook in Texas award, over a combined 100 Grand Champion and Reserve GCs and led to my induction into the International Barbeque Cooker's Association Hall of Fame.
Also included is the BBQ Blueprint course which is my personal method of backyard Texas-style BBQ cooking. Built for both the hobbyist and the enthusiast, this backyard program dives into BBQ house favorites and takes you from the meat market to the cutting board. This course teaches flavor profiles and seasoning, fire control and temperatures, and techniques with recipes to help you master your backyard BBQ just like the pitmasters in the BBQ joints.
In addition to the two courses is access to my private community where members ask questions and receive feedback from me and other students. I also go LIVE regularly in the group for Q&A sessions, updated recipes, ideas and conversations to keep you at the top of your game in competition or at home.
The Competition BBQ Secrets course is a proven program that has been key to helping new teams break into the winner's circle and for helping experienced competitors strengthen their results. 
The most common feedback I hear from experienced and seasoned pros that take my class is that beyond the recipes, the most important thing they took from my class are the techniques preparation that they walk away with and implement into their own routines.
This class covers topics ranging from meat selection, perfect trimming, enhancing recipes, injections, brines, flavor profiles, rubs, seasonings, sauce blends, and complete cooking processes including finishing, slicing, plating and presentation. This is your key to the winner's circle.
The BBQ Blueprint is a deep dive into your favorite barbeque meats and the mastery of them. This course covers the most popular meats: brisket, chicken, pork ribs, pork butt and ribeye steak and takes you from the selection processes in the meat markets and through every step of the demonstration. These popular recipes are also demoed on a variety of pits to give you the most possible detail to help perfect your recipes. This is the ultimate backyard BBQ class.
I also go into detailed demonstrations of fire control on different cookers as well as into my thoughts and process on creating and layering flavor profiles. Currently the brisket section of the BBQ Blueprint is completely done and we are rolling out the other meats every month until completion. Release dates are in the course curriculum so act fast, when this course is complete the 50% OFF will be gone! 
ACCESS TO MEMBERS ONLY FACEBOOK GROUP + LIVE Q&As
Over my 20 year cooking career, there were so many questions I would have loved to have answers to – so I created a members only Facebook group where myself and students can answer questions and give feedback to help each other along the way. I also go live in the private group for Q&A sessions and updated recipes, strategies and ideas.
DISCOUNTS
Exclusive, members only discounts to products, rubs, sauces, tools and accessories that I have found to be the best to help you be consistent in walking and winning BBQ cook-offs. These are products I have personally used and have helped me be extremely successful on the competition trail.
SEE WHAT OUR MEMBERS ARE SAYING!
WHO IS THIS COURSE FOR?
•

Lovers and enthusiasts of BBQ grilling and smoking
• Backyard cooks wanting to perfect recipes and techniques
• Aspiring BBQ competitors looking or an edge to walk and win more consistently
• Experienced competition pitmasters who want to expand their knowledge
• Anyone who wants to walk and win in BBQ Cook-offs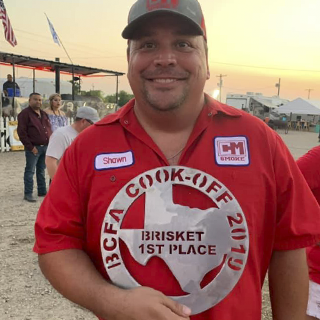 1st Place brisket out of 114 teams at the Brazoria County Fair BBQ Cookoff! Thank you Arnie for all of the tips and techniques I've learned from your class.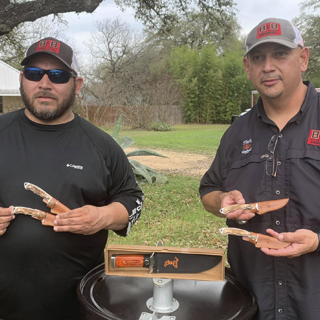 James Pavia
1st Place Pulled Pork, 1st Place Ribs, 2nd Place Chicken & 2nd Place Brisket. Good enough for Grand Champion!!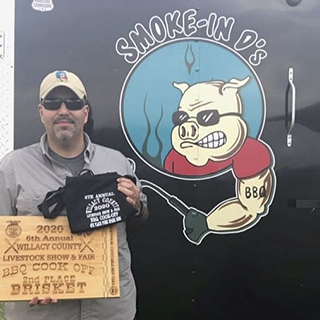 Getting closer to the top! 2nd place brisket and 4th place ribs. Thank you Arnie Segovia for your pitmaster class!
STUDENT TESTIMONIALS
Hear what past students have said about this class.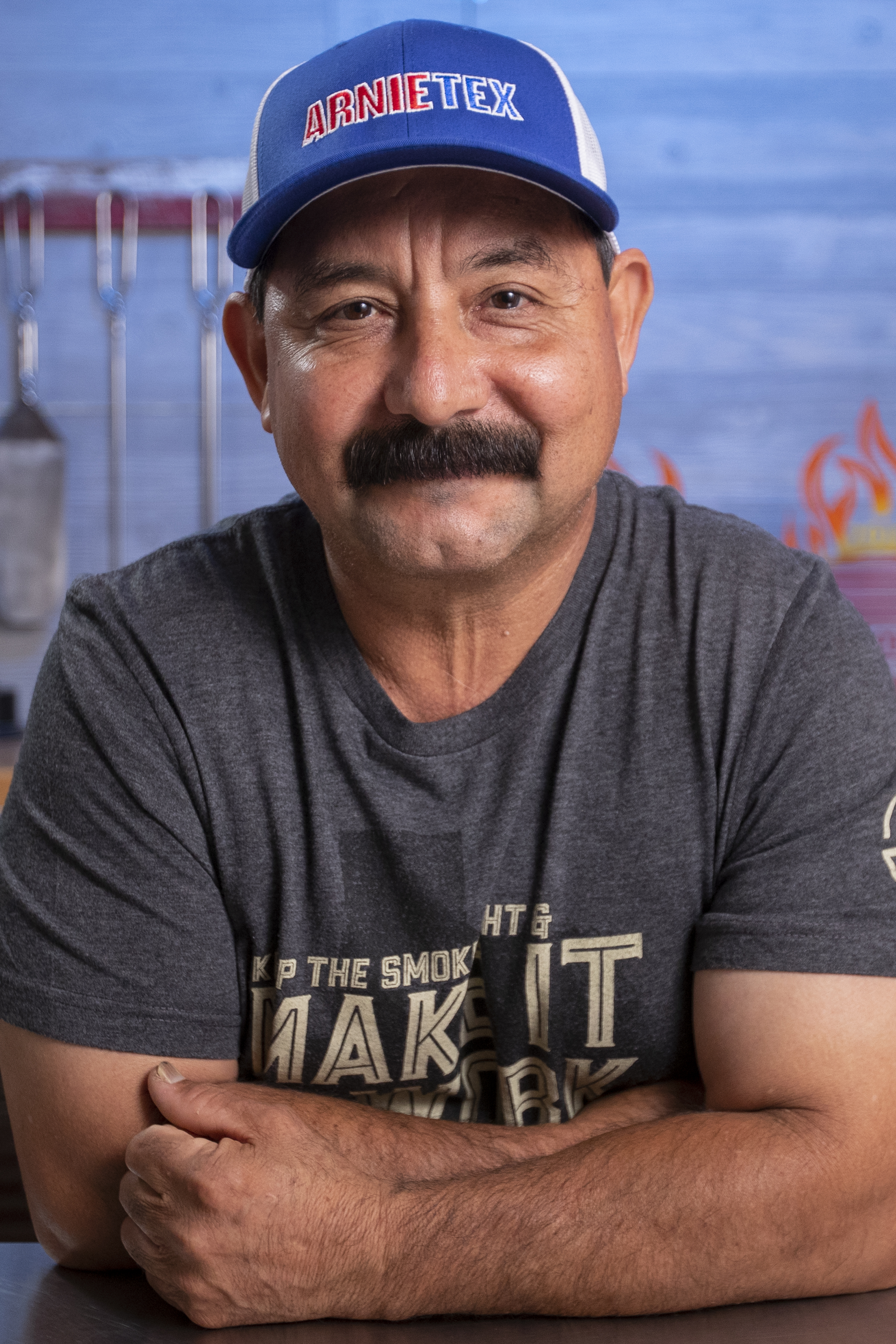 Howdy BBQ Lovers, my name is Arnie "ArnieTex" Segovia and I am the founder of the Pitmaster Class - and the creator of this course and community!
For the past twenty years I've competed in barbecue cook-offs and have achieved over a hundred Grand Champion and Reserve Grand Champion wins, held the top brisket spot in Texas and earned my place as one of the first inductees into the International Barbeque Cooker's Association Hall of Fame – all while mentoring hundreds of students along the way.
In 2016 I founded the Pitmaster Class and have taught over 500 students along the way. Throughout that process I have learned so much and have compiled all of my best practices, recipes, techniques and strategies into this online course – Competition BBQ Secrets. 
I've always been a competitive person and believed that anyone is capable of success through dedication and passion. I've noticed that most competitors don't lack the passion or discipline, but instead lack a proven and consistent system needed to win. So while this course covers every component on how I select meat, trim, enhance flavor, cook and plate, I also place a heavy emphasis on the detailed understanding of each unique competition category.  
The online BBQ class space has exploded recently, and I'm so extremely proud to have so much experience packed into this product as I truly believe it offers the most amount of value for competition BBQ cooks WIN more and aspiring competitors to start walking consistently. 
If you have any questions, please feel free to contact me directly at [email protected]!
FREQUENTLY ASKED QUESTIONS
How long do I have access to the course?
How does lifetime access sound? After enrolling, you have unlimited access to this course for as long as you like - across any and all devices you own.
When does the course start and finish?
The course starts now and never ends! It is a completely self-paced online course - you decide when you start and when you finish. You can also expect for this course to grow in value over time with new recipes and content.
GET STARTED NOW